GINGER BERGLUND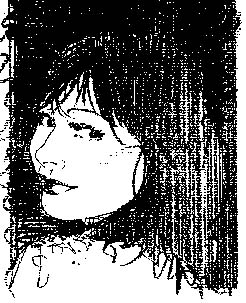 Jazz gem Ginger Berglund has been crafting a multi-faceted career since her earliest days as cornerstone of her church's children's choir in Pasadena, CA. Pasadena jazz aficionados regularly vote her "best jazz singer." Her award-winning bands have included Women Without Watches and The HiFi Monster Jazz Band, and she sings regularly with Kenny Rankin, the Pasadena Pops Big Band, and many other groups. Ginger stars with the Tracy Wells Big Band at Alpine Village in Torrance, CA every second and fourth Monday, where she'll sing for your delight and even autograph her CD for you.
Ginger was admitted to the Screen Actor's Guild for her work in the comedy movie "Kiss My Grits." She also appeared in the Martin Scorsese film "The King of Comedy" with Jerry Lewis and Tony Randall. And she performed with Brazilian jazz vocal great Flora Purim and premier percussionist Airto Moreira. Along the way Ginger has sung with one jazz great after another: Danny Gottlieb, Mark Egan, John Patituchi, Kei Akagi, Joe Farrell, and Mickey Hart.
Ginger got her first break at 15, debuting with Jim Coday's singing group Vanity Fair at Ronald Reagan's Gubernatorial Inaugural Ball. Other dates quickly followed, including performances at the Dodger Stadium Fourth of July Family Show and Mitzi Gaynor's Christmas Show at LA's Shrine Auditorium.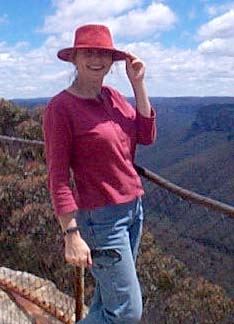 No slouch academically, Ginger earned a degree in psychology from St. Olaf College in Minnesota. She toured with the famed St. Olaf Choir across Europe, singing for the Pope in the Sistine Chapel. (From this she became a serious choir junkie and must regularly feed her addiction by appearing as featured soloist and cantor in many Southern California churches.) At St. Olaf Ginger caught kudos for her lead in "Jacques Brel is Alive and Well" and toured in the school's production of "Godspell," which won the National College Theatre Festival Award.
But wait, there's more! Ginger is a trained opera singer who has performed with the USC Opera on tour. (Whew! When will this gal take a vacation?)
What's Ginger's favorite quote? "The future of art is work, and the future of work is art." We're not sure who penned that (Ginger says it's Thomas Aquinas, and since she has a college sheepskin we're inclined to believe her), but it sure evokes a lady who works hard, creates gorgeous art through song, and steals our hearts with every performance.
ORDER GINGER'S NEW CD!
Copyright © 2000 by Ginger Berglund